The Bulls 2023-24 City Edition uniform is inspired by the rich history of Chicago Stadium.
Home to the Bulls during their 1991-93 NBA Championship three-peat, Chicago Stadium opened its doors in 1929 and first hosted the Bulls in 1967. As the world's largest indoor arena of its time, Chicago Stadium gave fans an unforgettable experience immediately upon entrance.
With steel trusses spanning 266 feet, fans sat anywhere in the arena without having an obstructed view. The second and third layers of the bowl were built directly above the first layer causing "dizzying sights" for visiting teams.
Through meaningful details, the Bulls City Edition uniform and 1966 retail collection pays homage to the iconic memories created at the stadium and the unique architecture of the team's original home that stood on the Near West Side for almost 60 years.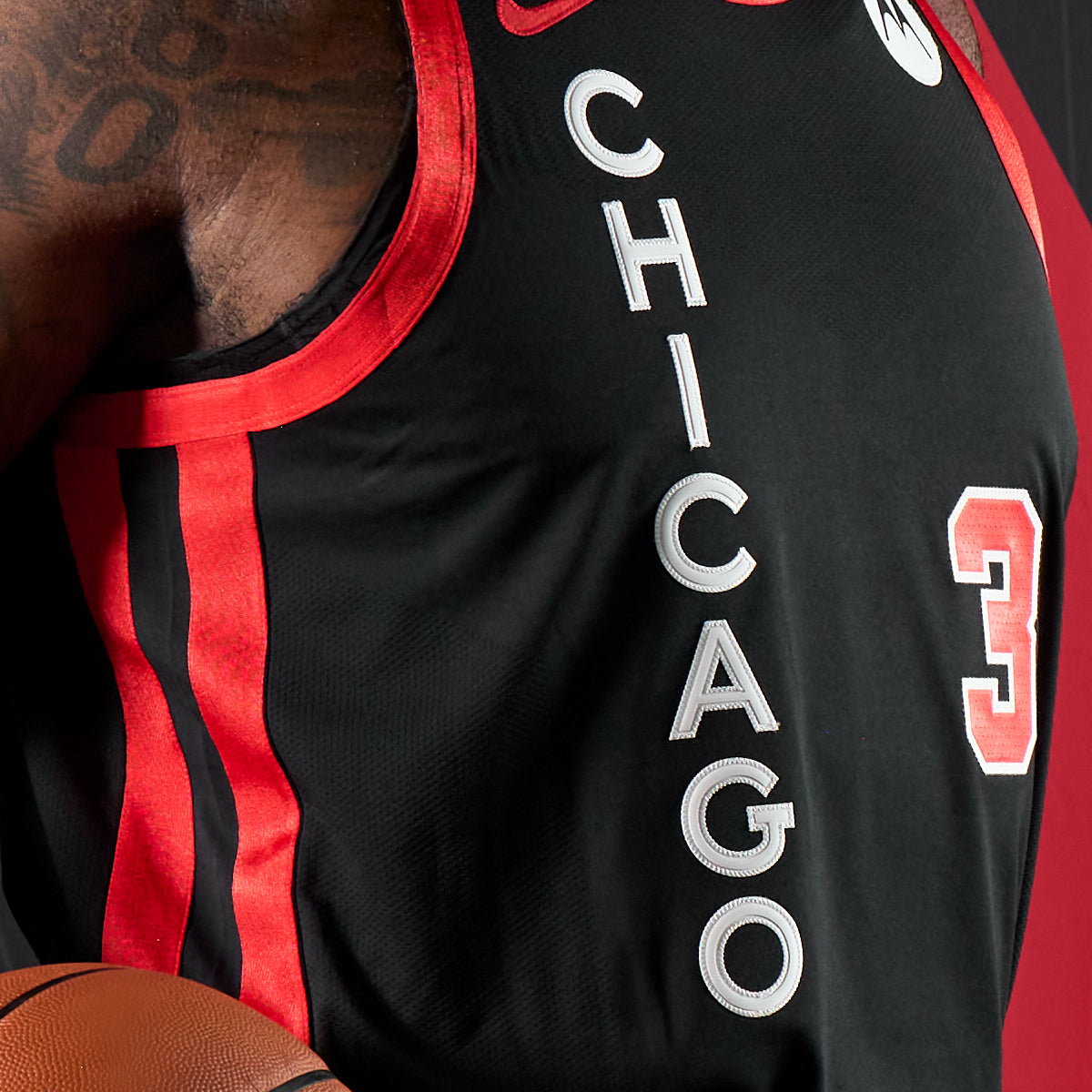 "CHICAGO" BRANDING:
The vertical placement of "Chicago", representing the historic signage located on the building's exterior.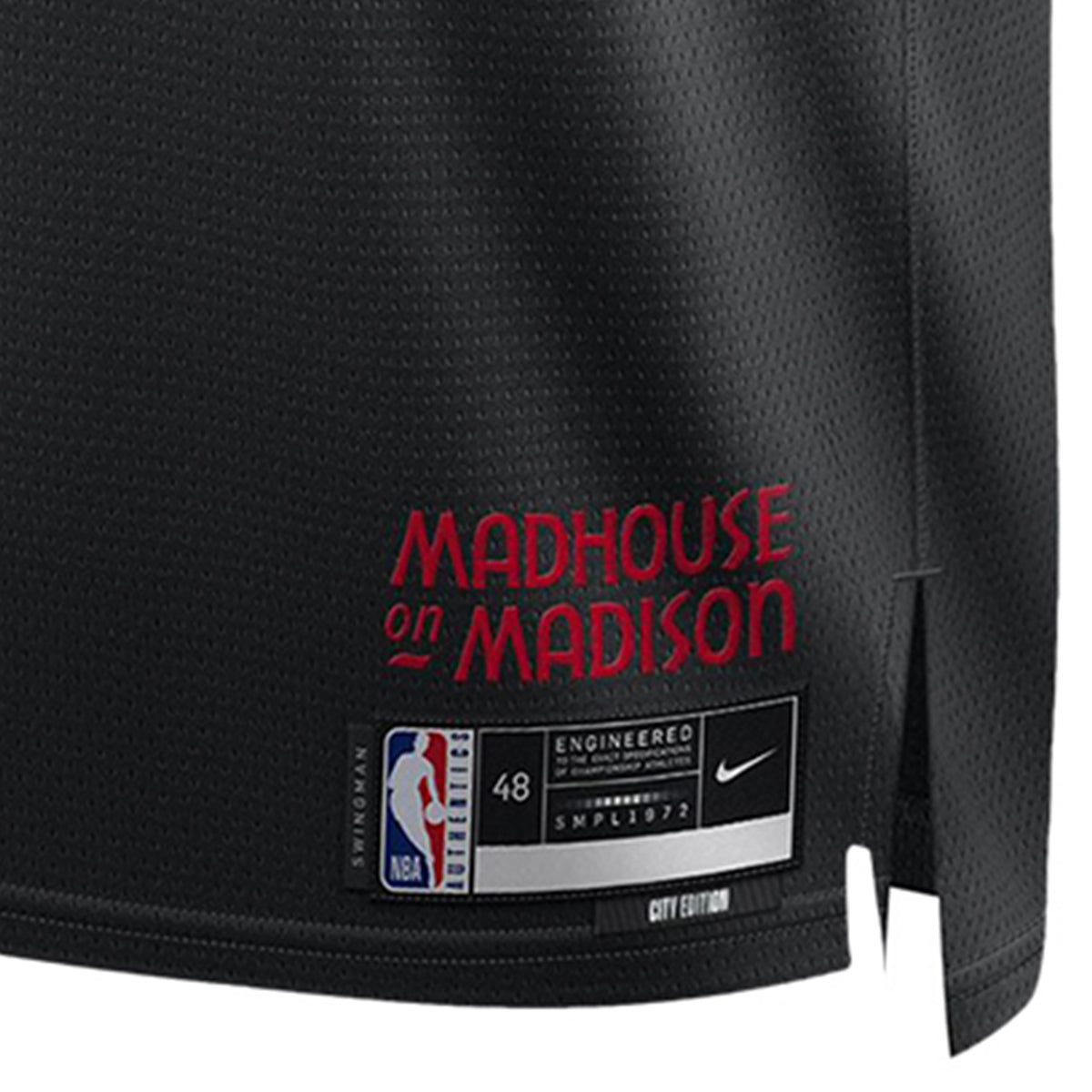 MADHOUSE ON MADISON TAG
The phrase "Madhouse on Madison", paying tribute to the infamous name the stadium earned due to the incomparable noise produced by the unique architectural design and a 3,663-pipe Barton organ.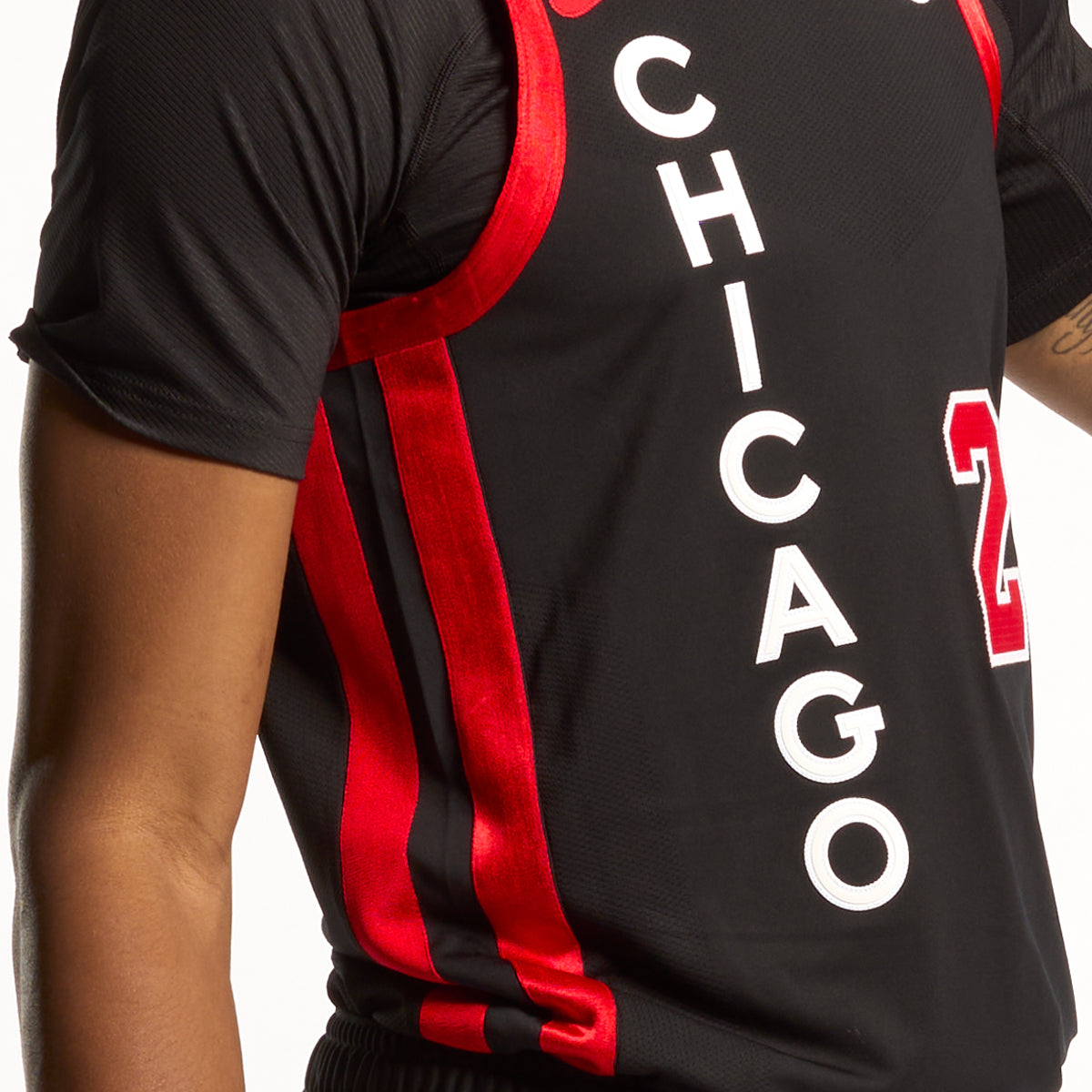 STRIPING
Two parallel stripes run down one side, acknowledging the four-corner window patterning.